Canadian citizenship is a highly sought-after status with numerous benefits and responsibilities. Being a Canadian citizen means having the right to vote, run for public office, live and work in Canada indefinitely, access healthcare and social services, and hold a Canadian passport for travel abroad.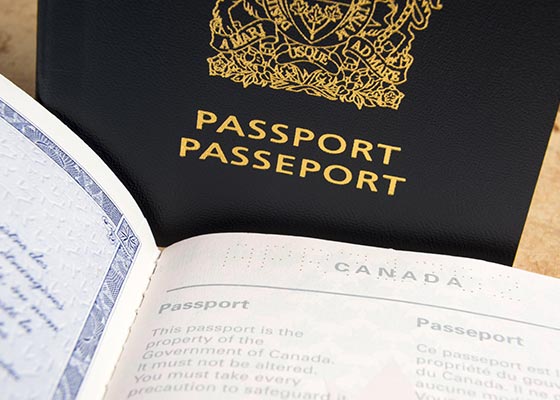 Benefits of a Canadian Citizenship
Canadian citizenship comes with numerous benefits and opportunities. Some of the most notable include:
Right to vote: As Canadian citizens, individuals have the right to vote in elections, giving them a say in the democratic process and the ability to influence government decisions.
Access to government programs and services: Canadian citizens can access various government programs and services, including healthcare, education, and social assistance.
Ability to travel with a Canadian passport: Canadian citizens can travel to over 180 countries without a visa using their Canadian passport.
Protection under Canadian law: Canadian citizens are protected under Canadian law and have the right to legal representation if needed.
Eligibility for specific jobs: Some jobs in Canada require Canadian citizenship, such as those in the government or military.
Dual citizenship: Canada allows dual citizenship, meaning that individuals can hold Canadian citizenship along with their original citizenship, providing them additional opportunities and benefits in both countries.
The eligibility requirement to apply for citizenship is as follows.
 Applicants must be permanent residents of Canada for a minimum of three years out of the five years before their application.
Applicants age must be at least 18 years old and not have any criminal convictions or outstanding charges. They must also demonstrate that they plan to reside in Canada after becoming citizens and have filed their taxes for the three years before their application.
Applicants must pass a citizenship test to demonstrate their knowledge of Canada's history, values, institutions, and rights and responsibilities of citizenship.
They must also have adequate language skills in either English or French, as these are the official languages of Canada.
Minors under 18 can apply for citizenship alongside their parent or legal guardian. Also, applicants who have served in the Canadian Armed Forces might be eligible for expedited citizenship.
Canadian citizenship applicants must pay a fee when submitting their application. The fee covers the application's processing cost and includes the citizenship test and interview.
For an adult application is CAD 630,
The fee for a minor application is CAD 100.
It is important to note that the citizenship application fee is subject to change, so it is recommended to check the official government website for the most up-to-date information.
Our licensed immigration professionals are experienced in helping clients with their citizenship applications. You can seek professional guidance from Can-America Immigration, and our Best Immigration consultants will be able to assess your application and submit it on your behalf of you.