What is an Open Work Permit?
An open work permit allows the holder to work for any employer in Canada except for employers deemed ineligible by the government, which means you can switch jobs or employers without having to apply for a new work permit every time. By gaining Canadian work experience, individuals may become eligible for permanent residency through the Canadian Experience Class (CEC) program.
It is important to note that not all foreign nationals are eligible for an open work permit. Some may be required to obtain a job offer from a specific employer to apply for a regular work permit.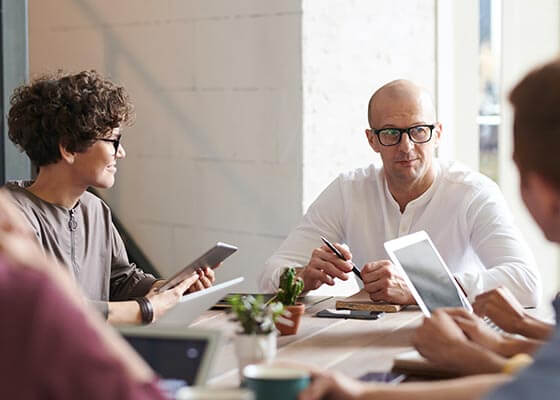 Who can apply for an open work permit?
Spouses or common-law partners of international students or workers in Canada
Temporary residents who are waiting for a decision on their permanent residency application
Refugees, refugee claimants, and protected persons
Young professionals through International Experience Canada
Individuals participating in certain programs, such as the Post-Graduation Work Permit Program or the Bridging Open Work Permit Program
Dependent children of temporary residents in Canada
Open work permit LMIA exemption categories
Several LMIA exemption categories allow foreign nationals to apply for an open work permit, including:
Spouses or common-law partners of Canadian citizens or permanent residents
International students who have graduated from a Canadian institution and are eligible for the 

Post-Graduation Work Permit Program

Participants in certain youth mobility programs, such as Working Holiday, Young Professionals, and International Co-op
Refugees or those with protected person status
Individuals who have applied for permanent residence under certain immigration programs, such as the Federal Skilled Worker Program or the Canadian Experience Class
Intra-company transferees who are transferred to a Canadian branch or subsidiary of their foreign employer
Bridging open work permits for individuals who have applied for permanent residence and are awaiting a decision
The standard processing time for most open work permit applications might vary from two weeks to a few months. 
If you want to bring your family with you -
available work permits do not automatically allow your family members to work or study in Canada. They must apply for their permits and meet the eligibility criteria. However, an open work permit can allow your spouse or common-law partner to work for any employer in Canada without needing a job offer, and your children may be eligible to study at Canadian schools. In some cases, family members may also qualify for priority processing of their permit applications, which can help them join you in Canada sooner. 
For professional guidance, you can seek from Can-America Immigration services. Please book a consultation with our licensed immigration professionals to discuss and apply for your open work permit with the help of our experienced team.