The US education system is one of the most highly sought-after in the world, and it provides unique opportunities for international students to pursue their academic dreams. When applying to study in the USA, international students should consider their academic qualifications, financial resources, and career goals.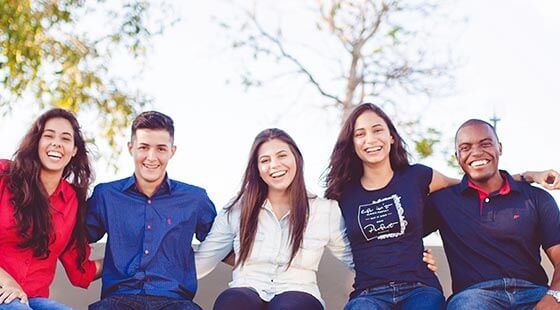 Types of USA Student Visa 
In addition to getting admission into a US university, international students should also consider their visa requirements. Depending on their nationality and purpose of study, they may need to apply for a student visa for which the student would qualify. There are three types of student visas for the USA, i.e., F-1, J-1, and M-1 visas, among which the F-1 visa is the most common type of visa. This will allow them to legally reside and study in the USA. In normal cases, students will need to apply for an F-1 visa. 
 Studying in the USA -Enrolling in the school 
International students must ensure that they are actively studying while in the US. This includes;
Attending classes and completing any assignments or tests related to their studies.
To remain in good academic standing with their educational institution. If they fail to meet the minimum academic requirements, they may be required to leave the US.
Adhere to all the regulations and requirements outlined by their student visa or OPT/CPT authorization.
Furthermore, international students should be aware of any visa restrictions or conditions that may be imposed on them during their stay in the US.
Curricular Practical Training (CPT) and Optional Practical Training (OPT)
Curricular Practical Training (CPT) is a form of employment authorization that allows international students to gain work experience related to their degree program.
In order to be eligible for CPT, international students must meet certain criteria. This includes;
being enrolled in a full-time degree program, having had at least one year of study in the US
demonstrating that they have sufficient funds to cover their living expenses while participating in CPT.
Students should submit evidence of authorization from their university or college.
Optional Practical Training (OPT) is a form of employment authorization for international students studying in the US. It allows them to gain valuable work experience while they are completing their studies, and can be used to supplement their academic learning.
After Completion of Studies
For international students wishing to remain in the US after completing their studies, there are a number of other options available. These include;
Applying for an Optional Practical Training (OPT) Program, which allows students to remain in the US and gain practical work experience for up to 39 months for STEM programs and 12 months for other programs.
It is also possible to apply for a change of status from a student visa to an employment-based visa, such as the H-1B.
International students may also be eligible to apply for permanent residency in the US. This can be done through a number of different pathways, including employment-based visas and family-sponsored visas.
Unfortunately, visa applications can be rejected for a variety of reasons. Common reasons include providing incomplete or inaccurate information on the application form and answering the visa officer without proper preparation.
We do prepare our students by providing extensive training to present themselves in the consulate for visa interviews. If you have already received the offer letter and I-20 from a school and if you are looking to apply for the visa and prepare for the interview or trying to reappear for the interview, please contact us.
Can-America Immigration helps students who wish to study abroad in the USA with 95% visa success. With Can-America Immigration, they can achieve their dream of studying in the USA since we have been helping students to study in the USA since 2008. we have helped clients from the US consulates of over 15 countries. Our best Immigration and study consultants will help you to submit your study visa in the best possible way without any hassle.