Canada Work Permit Extension 
If your Canada work permit is set to expire, but you would like to continue working in Canada, then you must apply for a work permit extension. Depending on your work permit category, there are different ways to apply for an extension.
To apply for an extension, applicants must submit the relevant application form to the appropriate immigration authority. Applicants should ensure that all necessary documents are submitted accurately and ultimately, as incomplete applications may delay processing times. The application process for an extension of a work permit must vary depending on the category it falls under. Therefore, it is essential to consult with Immigration, Refugees, and Citizenship Canada (IRCC) or a qualified immigration professional before applying for an extension.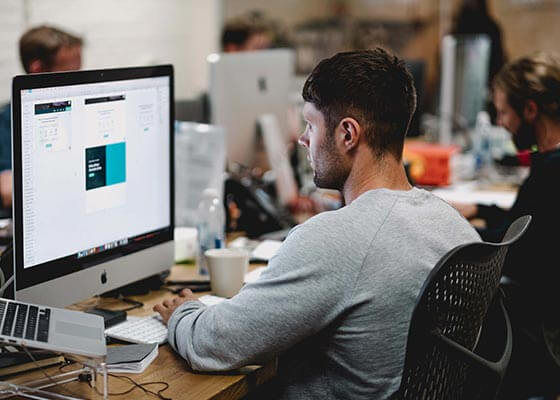 Apply for a work permit extension within 30 days before the ongoing permit expires. Then, you are legally allowed to stay in Canada while the application is in process. If the paper is submitted manually, it will get stamped the day documents are received at the verification center.
Some criteria should be met when you extend your visa permit: Line of work you can do, Employer you can work for, and work Location. If you want to change the work permit conditions, you can apply if there is a job extension, changes in your payscale, Offer a different job, or Offer from a company.
What to do before a temporary worker can apply to extend the permit?
Applying for LMIA (Labour Market Impact Assessment) will show that no Canadian worker or permanent is available to do the job. If you don't need LMIA, You can submit a new offer of employment and employer compliance fee for the processing of LMIA. 
Is it possible to travel outside Canada?
You can only travel within Canada while your work permit extension application is being processed. Traveling abroad can result in the refusal of your application or even the revocation of your current work permit. If you wish to travel outside of Canada during this period, you must apply for a Temporary Resident Visa (TRV) before doing so if your TRV is also expired.
If you want to remain in Canada permanently. In that case, you may be eligible for permanent residence through the Canadian Experience Class, Federal Skilled Worker Program, Federal Skilled Trade Program, or other immigration streams. To apply for permanent residence, you must meet certain eligibility criteria and follow the steps outlined by Immigration, Refugees, and Citizenship Canada (IRCC).
What if the work permit extension expires?
If a work permit extension expires, the holder must leave Canada immediately. Failure to comply with the rules would result in the individual facing removal from Canada and being barred from re-entering. Furthermore, if an individual is found to be working without a valid work permit, they may be subject to fines or criminal charges. 
Book a consultation with our licensed immigration professionals and apply for a work permit extension through our experienced team