BC Provincial Nominee Program
Under this program, the province nominates individuals with the necessary skills required by local employers, helping meet the demand for a skilled workforce. In addition, it assigns priority categories, such as healthcare professionals or technology workers, to occupations identified as high demand over time. Thus, attracting more immigrants who can contribute positively towards supporting government initiatives and driving continued business development within the province while ensuring they establish their lives permanently in Canada.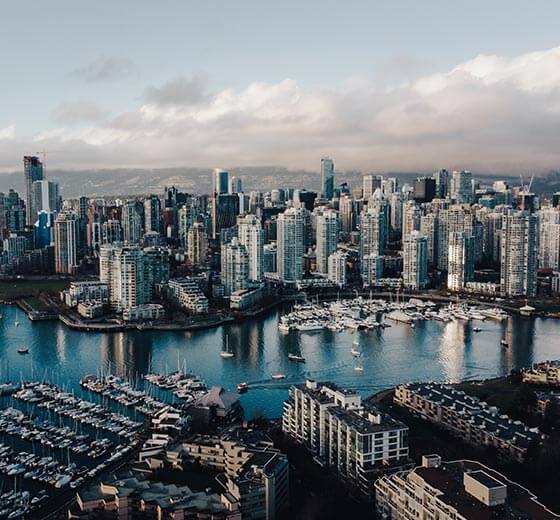 What are the Categories of BC PNP?
There are three main streams for immigration to British Columbia:
Skills Immigration Stream
Express Entry British Columbia Stream
Entrepreneur Immigration
Express Entry British Columbia
Express Entry British Columbia is a program that allows eligible applicants to receive priority processing of their BC PNP application and, if nominated, their permanent residence application. This program aligns with the federal government's Express Entry immigration selection system.
The following Skills Immigration categories may be processed through Express Entry British Columbia:
Skilled Worker,
Healthcare Professional,
International Graduate,
and International Post-graduate.
What are the conditions to apply under the British Columbia Express Entry stream?
Candidates must have accepted a full-time job offer (except for International Post-Graduate) aligned with B.C wage rates and meet minimum language requirements.
The employer hiring them should also be eligible to participate in this program.
To apply, candidates must first register through the Skills Immigration Registration System (SIRS), where their job, education, location in B.C., language ability, and wage will be matched against the province's labor market needs.
Those who meet specified criteria and attain scores above certain thresholds will be invited to apply for provincial nomination through draws. Once selected, applicants will receive a provincial nomination through the Express Entry System.
Through the Skills Immigration stream, British Columbia has strengthened its workforce with talented professionals who contribute to many industries such as technology, engineering, health care, finance, etc., creating job opportunities for themselves and supporting the province's economic growth. Suppose you have qualifications or experience in high-demand fields and want to pursue a long-term career opportunity in Canada's west coast region. In that case, BC PNP's Skills Immigration stream might be an excellent option for you.
Under this stream, candidates may qualify in one of five categories:
Skilled Worker,
Health Care Professionals,
International Graduate,
International Post-Graduate
or Entry-level and Semi-Skilled.
Eligible applicants receive a score based on their work, education experience, achievements, etc., which determines their ranking among other candidates. The highest-ranking applicants will receive an invitation to apply for Canadian Permanent Residence under the BC PNP through regular draws held by immigration officials.
British Columbia Provincial Nominee Program (BC PNP) offers various categories for experienced entrepreneurs who wish to establish their business in British Columbia and seek permanent residency. Among the categories is the Entrepreneur Immigration Stream, which comprises two classifications:
Entrepreneur Category and
Strategic Projects Category.
The Entrepreneur Category is designed for entrepreneurs who want to open a new business or manage and purchase an existing business where they acquire at least 33% ownership.
The applicant must have a minimum net worth of $600,000, demonstrate management experience, and create one full-time job position for a Canadian citizen or permanent resident.
Strategic Projects Category
On the other hand, the Strategic Projects Category focuses on foreign managers ready to invest significantly in developing large-scale projects in British Columbia that qualify in priority sectors such as healthcare, technology, energy, forestry, mining, or agriculture.
Overall, BC PNP offers pathways for skilled individuals with an entrepreneurial spirit looking forward to investing their talent and capital into establishing long-lasting enterprises within British Columbia's prosperous economy while securing their place as permanent residents of Canada.
You will need an initial consultation with our experienced and licensed immigration consultants to find a suitable program and start with the process.