Federal Skilled Trades (FST) under (Express Entry)
The Federal Skilled Trade Program (Express Entry) is an immigration program that allows people with specific skilled trade-related experience and training to apply for Canadian permanent residence. Eligible trades have a Cap on the number of applications accepted each year. CIC will accept a maximum of 3000 Federal Skilled Trades Class applications in each calendar year.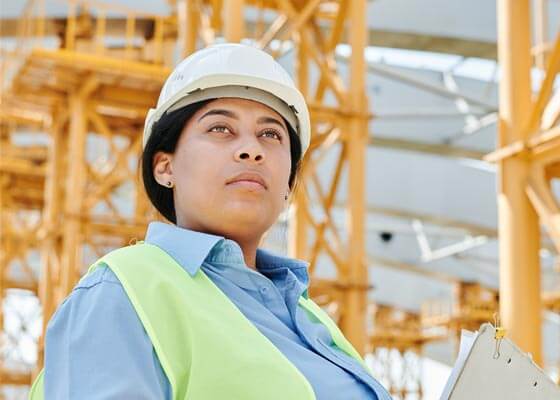 Eligibility to apply for the Federal Skilled Trade (FST) 
Have at least two years of full-time work experience (or an equal amount of part-time work experience) in a skilled trade within the five years before you apply.
There is no education requirement for the FST Program. But if you want to improve your score in the express entry pool, you can include your education since the invitation to apply under FST is issued based on the highest score.
You must meet the minimum score of CLB 5 for speaking and listening (Individual 5 each) and CLB 4 for reading and writing. Your language tests are valid for two years from the test result date. They must be valid on the day you apply for permanent residence.
Meet the job requirements 
For that skilled trade as set out in the National Occupational Classification, except for needing a certificate of qualification.
Have a valid job offer of full-time employment for a total period of at least 1 year. Or a License certificate issued in that skilled trade by a Canadian provincial, territorial, or federal authority (you will need to come to Canada to write this exam)
You must show that you have enough money for you and your family to settle in Canada unless you can legally work in Canada and have a valid job offer from an employer in Canada.
A candidate is inadmissible to Canada until he proves that he is admissible with the proof of proper documentation. Mainly there are two kinds of admissibility issues, medical and criminal inadmissibility, and the onus is on the client to prove that he doesn't have any admissibility issues.
Skilled trades under this Program are organized under the following groups of NOCs. The major NOC groups listed below are subdivided into different occupations under different NOCs. 
Major Group 72, Transportation officers and controllers and Technical Trades excluding sub-major group 726
Major Group 73, general trades
Major Group 82, supervisors and technical jobs in natural resources, agriculture, and related production
Major Group 83 occupations in natural resources and related production
Major Group 92, processing, manufacturing, and utilities supervisors and central control operators
Major Group 93 central control and process operators and aircraft assembly assemblers and inspectors, excluding Sub-Major Group 932, aircraft assemblers and aircraft assembly inspectors
Minor Group 6320 Chefs, cooks, butchers, and bakers
Minor Group 62200, chefs
Same as FSW and CEC the standard processing time for an FST application is an average of six months once the application is submitted to Immigration, Refugees and Citizenship Canada (IRCC) after receiving the invitation to apply (ITA) in the express entry FST draw.
We, Can-America Immigration, are experienced in helping candidates with FST applications and the trade licensing process, which is a mandated requirement for the FST application. We will guide you through the process to successfully gain your permanent residence under FST.
Temporary Resident Visa (TRV)