Manitoba Provincial Nominee Program (MPNP)
Manitoba is a Canadian province bordered by Ontario to the east and Saskatchewan to the west. The Manitoba province, located west of Ontario, relies heavily on agriculture for its economy and attracts many immigrants working either on farms or in its capital city, Winnipeg.
Manitoba has one of Canada's strongest and most diversified economies, with a low cost of living and plenty of opportunities for quality careers, education, or to start a business. In Manitoba's high-powered economy, skilled workers, traders, and professionals are in demand. The Government of Manitoba projects a labor shortage of skilled workers. 
To qualify to apply to the MPNP, you must be a skilled worker who can make an immediate economic contribution to the Province of Manitoba.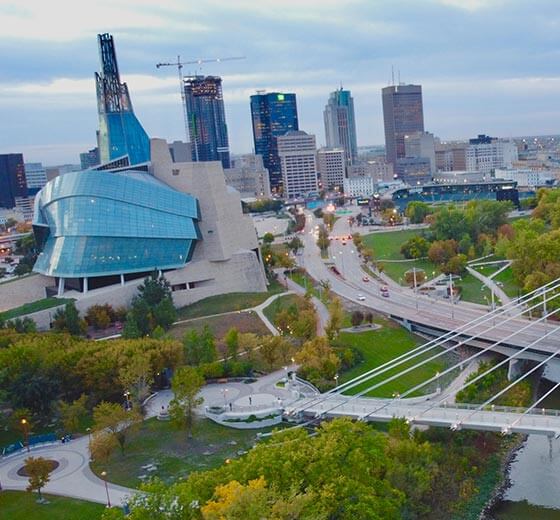 What are the categories of Manitoba PNP? 
Some of the Manitoba streams are Express Entry aligned, and some of them are not. In the case of Express Entry streams, those are the same as for the Skilled Workers category, where the eligibility requirements are the same for both. The Immigration streams under MPNP are as follows.
Skilled Workers Overseas
Skilled Workers in Manitoba (SWM)
International Education Stream
Morden's Community-Driven Immigration
Business Investor Stream (BIS)
International Education
Skilled Worker in Manitoba Stream
The Skilled Worker in Manitoba Stream is an immigration pathway designed to attract skilled workers who have the potential to contribute to economic growth and development. It consists of two pathways,
Manitoba Work Experience Pathway for individuals currently employed in Manitoba
Employer Direct Recruitment Pathway for individuals who have been interviewed overseas by an eligible employer and have received an Invitation to Apply from the MPNP
Skilled Worker Overseas Stream
This pathway is designed for those who have an active profile in the Express Entry system and meet the eligibility criteria under another MPNP stream. In addition, applicants must have experience in an occupation listed in the In-demand Occupations list for Manitoba and have a solid connection to the province. 
Manitoba Business Investor Stream
The Manitoba Business Investor Stream is a pathway that allows individuals to immigrate to Manitoba and establish or invest in businesses there. There are two main pathways under this stream,
Farm Investor Pathway
Entrepreneur Pathway.
Farm Investor Pathway is designed for individuals with farm business experience who wish to operate and establish their farm in Manitoba. To be eligible for this pathway, candidates must have a minimum personal net worth of CAD 500,000. They should be willing to invest at least CAD 300,000 into establishing or operating a farm business in Manitoba.
On the other hand, the Entrepreneur Pathway enables foreign entrepreneurs to invest in existing businesses or start new ones in Manitoba. This pathway requires applicants to submit a comprehensive business plan outlining their proposed business venture, including detailed information on how they plan to create jobs and contribute to the growth of the local economy.
International Education Stream
This stream helps for faster pathways to nominating international students graduating in Manitoba. In this stream, STEM (Science, Technology, Engineering, and Mathematics) graduates will not require a job offer from an employer in Manitoba to be eligible. In contrast, other graduates will require such an offer.
You will need an initial consultation with our experienced and licensed immigration consultants to find a suitable program and start with the process.