Saskatchewan Provincial Nominee Program (SINP)
To provide immigration and recruitment services for the public to immigrate to Canada via the Saskatchewan Provincial Nominee Program, RCICs should be authorized and licensed by Saskatchewan. Our Chief Consultant, Bency Justin, is approved as an Immigration consultant under the foreign worker recruitment and Immigration Service Act (FWRISA) by the Ministry of Labour Relations and Work Place Safety, Government of Saskatchewan.
Saskatchewan is located in the center of Canada, with more than 10% of its land composed of freshwater (rivers, lakes, etc.). Its economy is primarily based on agriculture and vital natural resources industries like forestry and fishing. The two major cities are Saskatoon and Regina. 
The success of the SINP is reflected in its immigrant retention rates, which stand at over 85 percent, indicating that newcomers enjoy living and working in Saskatchewan. The employment rate for newcomers is also impressive as they have access to job opportunities that match their skills and qualifications, with a rate of 76 percent.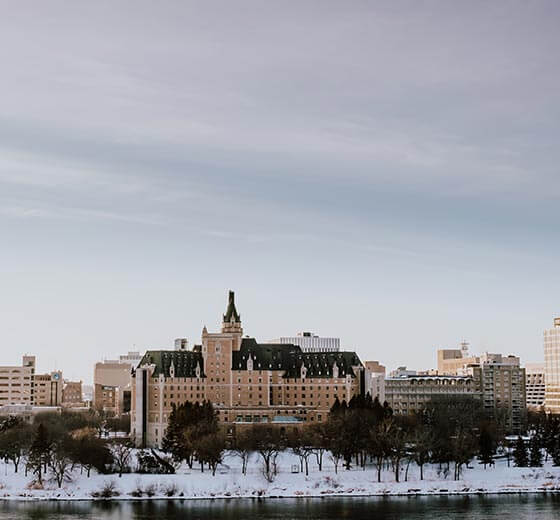 What are the categories of SINP? 
Under SINP Provincial Nominee Programs (PNP), there are nine programs under four streams. Applicants must satisfy a points-based system that evaluates age, education level, work experience, and adaptability factors. Successful applicants are nominated by the province and can apply for permanent residence through the federal government's Express Entry program.
The categories under SINP are as Follows; 
International Skilled workers
The International Skilled Worker Category is an immigration program designed to attract and retain highly skilled workers to the province of Saskatchewan. This category comprises four pathways, each tailored to the specific needs of different industries in Saskatchewan's economy.
Employment Job Offer Stream
Healthcare worker Stream
Occupation in Demand
Express Entry Stream
Saskatchewan Experience Category 
The Saskatchewan Experience Category is a pathway for professionals who have already worked in the province of Saskatchewan. Applicants for this category must be working in one of the professions listed on the National Occupation Classification (NOC) list of Saskatchewan and have a job offer from their current employer. The programs under this category are as follows.
Tech Talent Pathway
Hard to fill Skill Pilot
Hospitality Sector Project
Healthcare worker Stream
Long Haul Truck Driver Project
Semi-Skilled Agriculture worker with a valid work permit
Students in Saskatchewan
The Entrepreneur Sub-Category is designed for individuals who want to establish, acquire or partner in a business and take on an active management role. It lays out specific eligibility requirements, which include having a minimum net worth of CAD 500,000, actively managing the business operations, having relevant education or experience, and making an investment of at least CAD 200,000.
International Graduate Entrepreneur
The program's primary goal is to attract talented individuals who have graduated from Saskatchewan's academic institutions by helping them establish their businesses in the province. To be eligible for this immigration pathway, applicants must run their businesses in Saskatchewan for at least one year before becoming eligible for permanent residency. There is no application fee for this program. Additionally, new entrepreneurs receive full support from various government agencies in the province, including business activities guidance, mentorship programs, and financial assistance.
Farm Owner and Operator Category
The Farm Owner and Operators Sub-Category is ideal for experienced farmers with significant capital looking to settle in Saskatchewan and invest in farming. The sub-category offers opportunities for experienced farmers looking to move or expand their farming operations into the province. One of the unique features of investing in farming operations through this category is owning land and equipment used in farming activities while managing these assets independently. 
You will need an initial consultation with our experienced and licensed immigration consultants to find a suitable program and start with the process.
Temporary Resident Visa (TRV)