What is a post-graduation work permit?
Many international students who complete post-secondary education in Canada wish to stay and obtain Canadian work experience. To retain international students, Immigration, Refugees, and Citizenship Canada (IRCC) operates a Post-Graduate Work Permit Program. This allows the students to work for any Canadian employer in any industry without requiring a Canadian job offer when applying. The Post-Graduation Work Permit Program (PGWP) is a part of the International Mobility Program. This program allows employers to hire international graduates without a Labour Market Impact Assessment (LMIA). 
Post-Graduation Work Permit is issued only once for an international student from IRCC, so taking advantage of that opportunity is essential.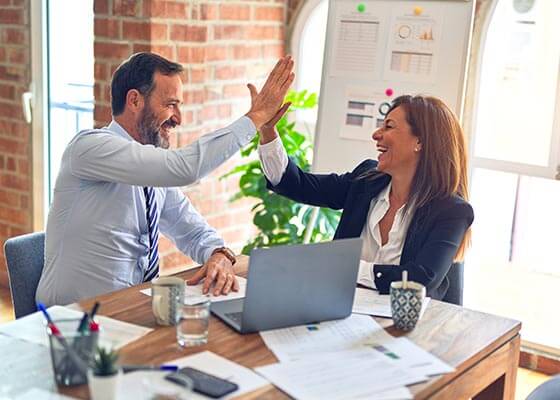 To be eligible for PGWP, applicants must meet the following criteria:
Have graduated from an approved Canadian designated learning institution (DLI) with a valid study permit.
Have completed a program of study of at least eight months in duration.
Must have applied for the work permit within 180 days after receiving written confirmation from the DLI that they have met the requirements for completing their program: and
study permit should be valid at the time of the application for the work permit.
It is important to note that a PGWP does not guarantee employment in Canada and is not an immigration program.
If you're completing 2 study programs
Suppose you are an international student and have completed two distinct programs of study at an approved Canadian educational institution. In that case, you may be eligible to apply for a Post Graduate Work Permit (PGWP) for up to three years. To qualify for a PGWP, the program must have been at least eight months, and you must have applied within 180 days of receiving written confirmation that you met the requirements for completing your program.
How long is a post-graduation work permit valid?
A Post Graduate Work Permit (PGWP) is valid for up to three years after the date of issuance. However, the length of their studies will determine the length of the work permit; if a student's program is shorter than eight months, they will not be eligible for a PGWP.
You must apply for a Post Graduate Work Permit (PGWP) within 180 days of receiving your Official Letter of Completion from the educational institution you studied. Additionally, applicants must ensure they meet all the eligibility requirements and provide accurate information and documents when submitting their application. 
Before your PGWP, if your passport expires, you must renew it at a Canadian embassy, high commission, or consulate. You must provide proof of authorization to work in Canada to get a new passport. 
We, Can-America Immigration, is experienced in helping clients with work permit application. Book a consultation to apply for your PGWP.