The United Kingdom is a very popular destination for international students looking for their higher education. With its world-renowned universities, rich cultural heritage, and diverse population, the UK offers a unique learning experience that attracts students from all over the globe.
Many UK universities also offer internship programs and work placement opportunities, allowing students to gain practical experience in their chosen fields.
We can help you with the admission and visa procedures for the UK If this is the country you prefer for your higher studies.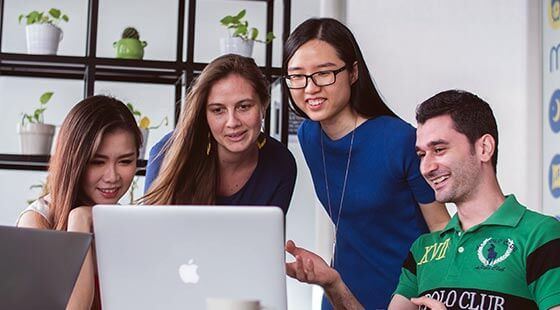 Applying for a UK student visa
Applying for UK student visa requires careful attention to detail and adherence to specific guidelines. The process can be time-consuming, so students will need to apply well in advance of their planned start date.
Firstly, the student needs a Confirmation of Acceptance for Studies (CAS) from the university or college where you have been accepted.
Once you have obtained a CAS, you can begin the visa application process. You may also be required to attend an interview at your local visa application center.
It is important that the visa application process can vary depending on your country of origin and the catogory of visa you are applying for.
Benefits of studying in the UK
Despite the potential financial challenges, studying in the UK offers numerous benefits. Here are just a few:
High-quality education: The UK is home to some of the world's top universities, renowned for their academic excellence and research capabilities.
Cultural diversity: Studying in the UK provides an opportunity to interact with people from different cultures and backgrounds, broadening your perspective and enhancing your intercultural competence.
Career opportunities: Many UK universities offer work placement programs and internships, providing students with practical experience and valuable networking opportunities.
Language skills: Studying in an English-speaking country can improve language skills and employability.
Personal growth: Studying abroad can be a life-changing experience, fostering personal growth, independence, and self-confidence.
Working part-time while studying in the UK can provide financial assistance and valuable work experience. International students can work up to a maximum of 20 hours per week during academic period and full-time during holidays.
Staying Back in the UK After Your Studies
One of the most important benefits of studying in the UK is the opportunity to stay back after your studies to gain work experience or pursue further education. Here are some options available to international students:
1. Graduate Route Visa: The UK government recently introduced a new post-study work visa called the Graduate Route, this allows international students to stay back for two years after completing their degree to work or look for employment opportunities. This visa is available to students who have completed a degree at the undergraduate level or above from a recognized UK higher education provider.
2. Tier 2 Work Visa: If you secure a job offer in the UK, your employer may be able to sponsor you for a Tier 2 work visa which allows you to work in the UK for upto five years and can potentially lead to permanent residency.
3. Further Education: If you wish to continue your education in the UK, you may be eligible for a Tier 4 student visa extension. This allows you to stay in the UK for the duration of your course and potentially beyond if you secure a job offer or meet other requirements.
We are one of the trusted companies based in Canada, and we are known for the quality of our services and our visa success ratio. We Can-America Immigration, help our clients enroll in the best programs suitable for the students based on their academic background and the student's experience. Please submit the student assessment form, and we will get back to you to guide you with the best possible options for you.