A study permit is issued by Immigration, Refugees, and Citizenship Canada (IRCC), which allows foreign nationals to study in Canada for a specified period. An individual must have a valid study permit to legally attend classes or pursue studies at any educational institution in Canada. Study permits are typically good for the duration of the student's program plus an additional 90 days.
Study permits can usually only be obtained after students are accepted into an approved educational institution. Students must be accepted into a program at least six months before they can apply for a study permit. Once approved, the student will receive a letter of introduction. At the port of entry in Canada, the student will obtain their study permit, including conditions related to their studies in Canada. These conditions may include the time permitted for the course of study or any other requirements imposed by IRCC.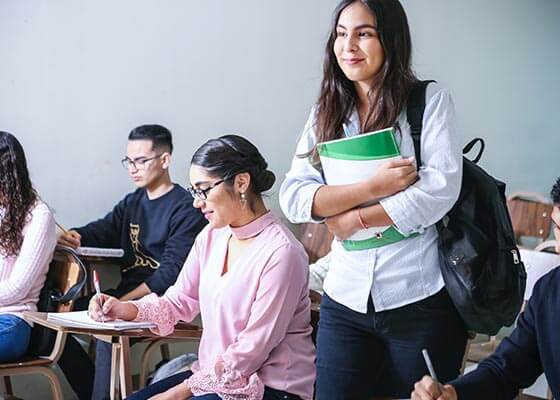 How to Maintain the student status? 
Once students have obtained their study permit, they must take the necessary steps to maintain it. This includes;
Enrolling in a full-time program at an approved educational institution and remaining in good academic standing.
Students must ensure their study permit remains valid by renewing it before its expiration date.
In addition to maintaining their study permit, international students may be subject to certain restrictions while studying in Canada. For example, depending on the program of study, students may be limited to working up to 20 hours per week during the academic term and full-time during scheduled school breaks.
Studying in Canada as a minor child
Minors must prove they have a parent, legal guardian, or custodian in Canada who will be responsible for their care while in the country.
Parental consent is required before any minor can apply for a study permit.
They must also provide a letter of authorization from one of their parents, which allows them to travel and study in Canada. Finally, minors must provide proof of health insurance for their stay in Canada.
During your studies or after graduation
If you decide to change schools or update your information after receiving a study permit, it is crucial to inform Immigration, Refugees, and Citizenship Canada (IRCC) as soon as possible. This includes any changes in address, academic program, educational institution, or immigration status. In these cases, it is essential to inform IRCC as soon as possible and make sure any extensions of the study permit are applied for promptly. If you are an international student, you might be eligible for a Post-Graduation Work Permit. This permit allows you to stay and work in Canada after completing your studies.
Study Permit to PR Status
For international students looking to gain permanent residence status in Canada, several programs are available. The Canadian Experience Class (CEC) is one of the most popular options and allows those who have completed their studies in Canada to apply for permanent residence. 
In addition, some provinces offer their Provincial Nominee Programs (PNPs). These programs allow international students to gain permanent residence status through the nomination of their province. 
Please fill out the student assessment form, and we will contact you with the best possible options for your higher studies. If you are a student who has already received your offer letter and looking to apply for your visa, please contact us, and we will get back to you to start with your application with our experienced immigration consultants.