We are pleased to offer TEF, TCF, and DELF online French training services to help you achieve your academic, professional, and even personal goals. Our training program is designed to prepare the students to obtain the necessary level required for their objectives, and the program is designed by our experienced and certified trainer, who is a native French speaker from Cameroon.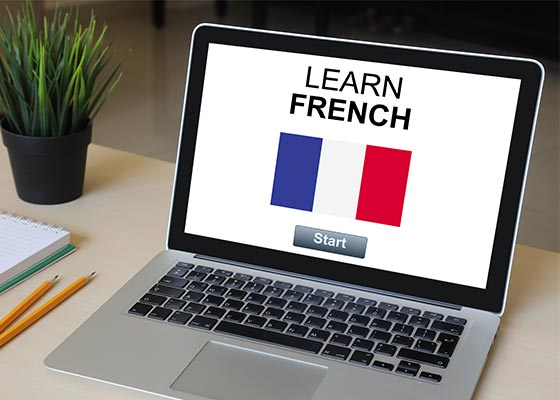 Our curriculum covers all four sections of the TEF , TCF and DELF test – Listening ( comprehension orale), Reading ( compréhension des écrits),  Writing (production écrites ), and Speaking (production Orale). Our experienced Certified Teachers will work with you to develop the specific skills and strategies needed to succeed with 7, 8, or 9 bands that are ( B2 and C1)
Structure of the Online classes for French training.
Our trainer would be providing one on one classes rather than group training. We offer an intense six months of training with 100 hrs for a student with a complete beginner level in French.
The first four months of the classes are structured to give the student a basic conversational and grammatical knowledge of the language with the main objective of helping the student to be able to read, understand and speak French at an intermediate level.
The last 2months are set to prepare the students for the TEF and TCF exams through a series of test exams from the A2 level to the B2 level.
We will be providing the necessary materials to enable the student in their learning. Our trainer would be conducting the classes three classes a week on alternate days to make sure the student gets enough time to practice the sessions that he has studied.
We are committed to providing you with high-quality services and exceptional customer service. We are confident that our training program will help you improve your French language skills and achieve the score you need to achieve your academic or professional goals.
Please contact us and we will guide you with the process and arrange a demo with our trainer and guide you to start with the training program.