Study permit Extension in Canada
If your studies are expected to last longer than the date mentioned in your study permit, you must apply for an extension before your current permit expires. You can apply for an extension of the study permit up to 90 days before your current permit expires. Generally, it takes IRCC between one and three months to process an extension application; however, it could take longer if the application is complex or if additional information is required.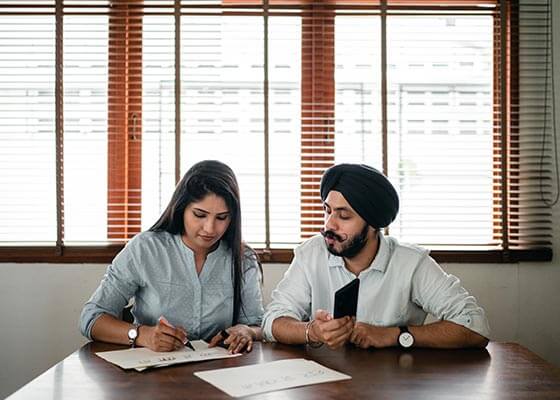 The expiration of your study permit is a serious situation, and you must take immediate steps to restore your legal status in order to remain in Canada. The first step is to apply for a restoration of your student status within 90 days of the end date on your study permit. If you wait longer than 90 days before applying, then you will be asked to leave Canada.  
Once your student status has been restored, you can then apply to extend your study permit. Having a valid study permit is essential in order to continue with studies while in Canada.  
Completion of the program before the expected date
Completing your studies before their expected end date can have a few significant implications. If you finish your program earlier than the date noted on the study permit, it will automatically expire 90 days after you receive your first notification that you have completed your studies. This could mean an email notifying you of completion or an official letter, transcript or diploma. This expiration applies regardless of when the actual expiry date noted on the study permit was set for if that later date was beyond the 90-day window from completion. After those 90 days have passed, any further stay in the country would require other applicable migratory permits in order to do so legally.
Completion of the program after the expected date
Completing your studies later than expected can be discouraging and stressful. However, if you find yourself in this situation, you need to apply to extend your study permit at least 30 days before its original expiry date. 
If you've deferred your enrolment
If you've deferred your enrolment in a designated learning institution (DLI) and the DLI has been de-designated before you start studying, unfortunately, you can no longer study at that school. It's advisable to apply to and be accepted at a new DLI, as continuing to pursue your studies is paramount.
Even though you may not change institutions immediately due to deferred enrollment or another reason, Canadian law requires that changes in educational activities, such as enrolling into different courses or programs altogether or attending classes at different times than previously authorized on one's study permit be notified to Immigration Canada within 10 days after those changes occur. This can help facilitate the timely processing of future applications and ensure compliance with conditions set out by IRCC.
Study Permit to PR Status
For international students looking to gain permanent residence status in Canada, several programs are available. The Canadian Experience Class (CEC) is one of the most popular options and allows those who have completed their studies in Canada to apply for permanent residence. 
In addition, some provinces offer their Provincial Nominee Programs (PNPs). These programs allow international students to gain permanent residence status through the nomination of their province. 
We, Can-America Immigration is experienced in helping candidates for a study permit extension. Please contact us to start with your study permit extension process.