Temporary Resident

Visa Application
Visit Visa for Parents and Relatives
We are a licensed Canadian Immigration visa consultancy, specializing in Visit Visa and Supervisa services. We ensure dependable support for people who want to visit their family or loved ones in Canada. We offer expert guidance to obtain the visa and meet all the necessary criteria for a smooth and enjoyable visit to Canada and for parents and relatives of international students to participate in the graduation ceremony of their loved ones.
We provide expert guidance and take care of all aspects of work permit extension, including preparing and submitting the necessary documents. With our up-to-date knowledge of immigration laws, we increase the chances of a successful work permit extension outcome.
Post Graduate Work Permit
With our expertise, we help individuals who completed their studies in Canada to apply for the post-graduate open work permit which allows them to work anywhere in Canada without any restrictions facilitating their employment and contributing to the Canadian workforce.
Applying for a Second Study Program
We also focus on aiding individuals who are applying for a second study program in Canada. We provide extensive support throughout the application process, including assessing eligibility, assisting with program selection, offering application guidance, and providing visa and permit support.
Permanent Residence

Application Options
Express Entry
(Federal Skilled Worker/Canadian Exp Class/Federal Skilled Trade)
As an express entry consultant, we provide insights about Express Entry programs, such as Federal Skilled Worker, Canadian Experience Class, and Federal Skilled Trades based on the new TEER system and category based invitations We assist skilled professionals in securing PR status, based on their qualifications and work experience.
Provincial Nominee Programs – For All Provinces
We provide valuable insights into all provincial nominee programs (PNP) that facilitate immigration to various Canadian provinces, tailored to the specific nomination criteria of each province based on the education  and experience of the candidates.
Get Admitted to the
Best Universities in Ontario
More than a decade of experience
Leading study-abroad consultant in Canada, Kerala, and the United States, with extensive knowledge and expertise in various courses and the best universities in Canada.
No hidden charges or details, licensed consultants ensuring ethical practices, and direct communication with expert counselors for prompt answers to your questions.
Tailored services to match your preferences, eligibility, and financial abilities, helping you find the right course and university based on your aspirations and goals.
Excellent Customer Service
Top priority is given to customer satisfaction, a dedicated team providing exceptional service, addressing your queries promptly, and offering high-quality assistance throughout your study abroad journey.
We guide our Canada study permit applicants to apply for higher studies in Canada, which would allow them to apply for PR directly without work experience or job offers once they successfully complete their education in Canada.
Canada Study and Immigration applications are handled and submitted to IRCC only by CICC-licensed Consultants
We provide one-on-one initial consultations for our clients with licensed immigration professionals to provide a complete picture of the immigration process, expenses, and time frames and to answer any concerns of the clients before they sign a retainer agreement with Can-America Immigration.
We have worked for clients who appeared for interviews in the US consulates in more than 15 countries, among which most of the clients were from India, Saudi Arabia, and other Middle East countries.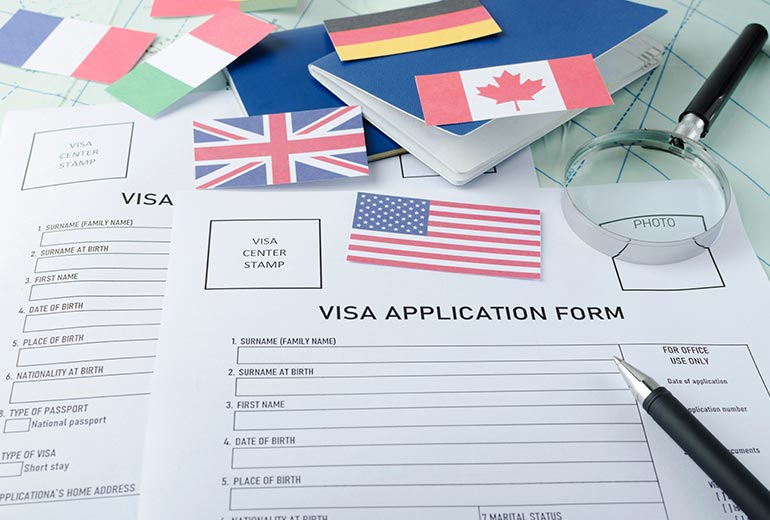 Our Visa
Success Ratio
(As of today)
Canada TRV Applications

95%
Canada PR Applications

100%
Most of the prospective clients who approach Can-American Immigration are referrals from our previous candidates.
Nearly 95% of our candidates whom we had processed the application and prepared for visa interviews were all done online.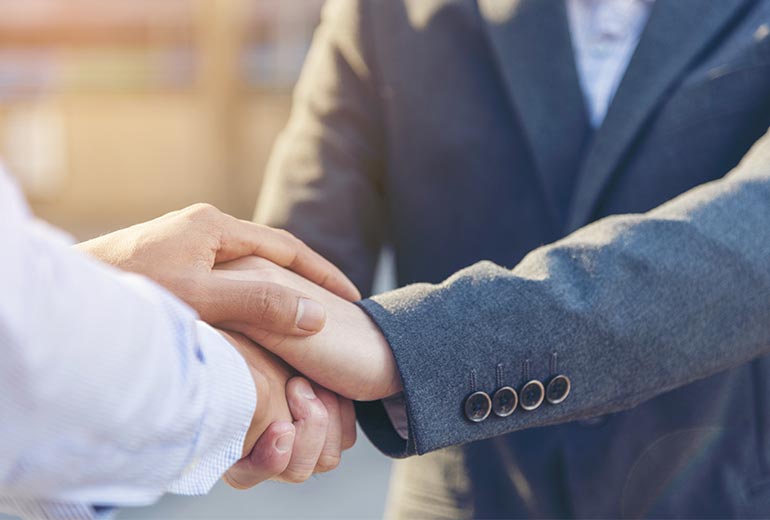 Best place to get an idea about how we can immigrate to Canada. Had a consultation with Bency Justin, the immigration consultant, and she helped me to understand what program that I am eligible for, about the expenses associated with immigration, how long the process would be, and answered all my concerns with patience. Really impressed with how this company deals with the clients. No hidden fees, and very clearly explained to me that the process will take time, and not to expect it to happen overnight. No fake promises. Incomparable customer service. I visited at least 5 agencies in Kerala to enquire about Canada Immigration, where those people told me that my process can be completed in 6 or 8 months and it will never take more than a year. Can-America is the only place who told me about the real time frame for the processing.
I have taken their service for an initial consultation and to my knowledge; they have a lot of knowledge about Canada and the immigration laws. My case was not successful; however, they were honest enough to tell me that my case would not fly. I haven't seen that genuineness with any other consultant. Go ahead. I will give them a 5 on 5.
Well-informed consultant who queried key areas and provided great feedback. Professional interaction and based on the discussions and approach I'm considering retention.
Book an Appointment with the Best Study Abroad Agency in Canada Now!